Supplied sterile and ready to use
Sterifeed supply bottles to Neonatal Units, Special Baby Care Units and Hospitals across the UK.
Manufactured from BPA-free polypropylene, Sterifeed 500ml enteral feeding bottles are supplied with a foil seal and cap.
This enteral bottle has two filling scales, one inverted, 100-500ml in 50ml gradations.
Features
Code 14093
Supplied sterile
40mm screw cap with foil
BPA, BPS and phthalate free
Suitable for fridge or freezer
Reusable in the home - resterilise with Milton or similar
Heating is not recommended. Not autoclavable.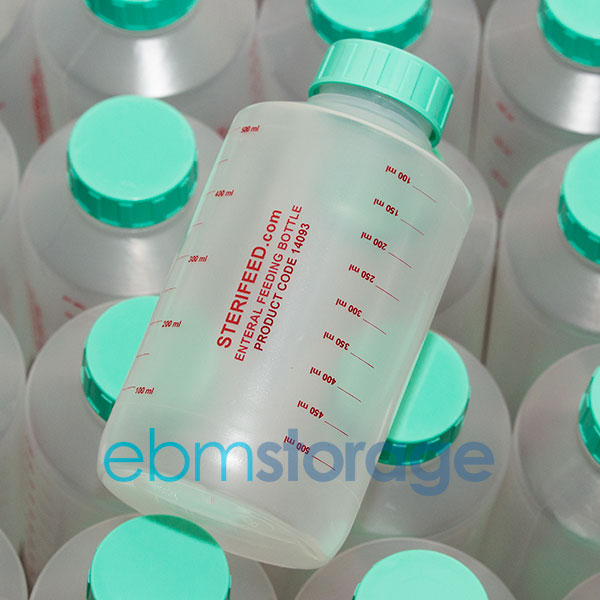 All photographs on this website
© Copyright Richard Cassidy Limited 2014-22
Buy: Sterifeed enteral feeding bottle - 500ml
Product code: 14093
Prices from £16.99 inc. VAT (pack of 6)
Availability:
---
Orders completed by 2.30pm (Mon-Fri) will normally leave our premises on the same day. Call us first if you intend to collect.
See our shipping service summary for detailed information on our various shipping services.
---
Hygiene
This product is supplied sterile, ready to use.
Resterilisation and reuse is possible in the home utilising cold water sterilisation methods such as Milton. Do not heat.