For narrow necked bottles, supplied sterile
Sterifeed latex free evoprene teat units form an innovative and healthy alternative to latex teats.
This single use teat has a reduced flow rate intended for use by preterm babies.
Existing users may wish to take advantage of our discounted boxes of 100 teats, whilst new users can order as few as 25.
Do not heat this product. Microwaving these teats will damage the plastics and create a potential choking hazard.
Features
Single use
Slower flow rate, single feed hole
BPA, BPS and phthalate free
Supplied with bottle collar
Fits Sterifeed and popular breast pump bottles
Individually wrapped
Ready for immediate use
Fits a limited range of ready made formula - email us to ask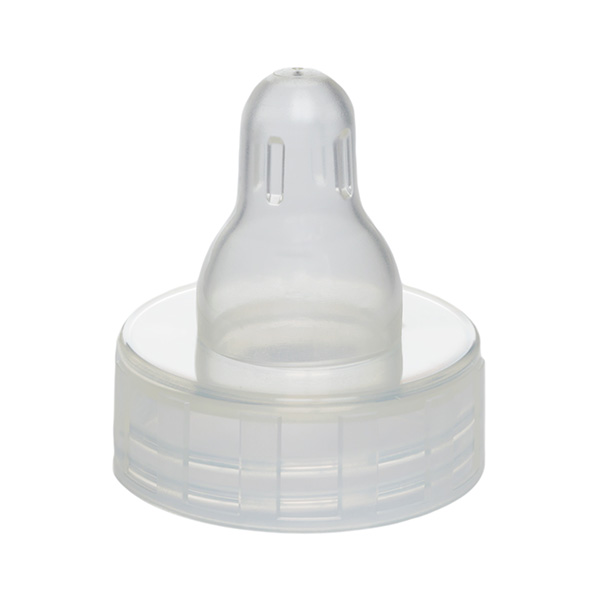 All photographs on this website
© Copyright Richard Cassidy Limited 2014-22
Buy: Sterifeed latex free teat - Premature
Product code: 10009
Prices from £10.99 inc. VAT (trial qty of 25)
Availability:
---
Orders completed by 2.30pm (Mon-Fri) will normally leave our premises on the same day. Call us first if you intend to collect.
See our shipping service summary for detailed information on our various shipping services.
---
Hygiene
This product is supplied sterile, sealed in tamper evident packaging, ready to use.
These teats are designed to be used once only and discarded.
Do not microwave.
Bottles
The ideal companion to a Sterifeed teat is a Sterifeed bottle. Browse our Sterifeed glass and PP bottles via the links within the top menu on this page.
Sterifeed teat locking rings collars will also fit narrow necked (standard necked) bottles by Ameda, ARDO, Lansinoh, Medela and many more. They will not fit wide necked systems such as those marketed by Avent, Nuk and Tommee Tippee.
---