Supplied sterile and ready to use
Sterifeed supply breast milk collection equipment to Neonatal Units, Special Baby Care Units and Children's Hospitals across the UK.
This convenient 20ml container with screw cap is designed to store expressed colostrum. Keep refrigerated between uses.
Supplied sterile in pairs in tamper evident packaging, quantities 20-100 containers.
Features
Supplied sterile
Twin packs wrapped in tamper evident packaging, ready to use
Curved base for easy removal of colostrum by syringe
Suitable for labelling and freezing
BPA free
20ml filling scale
Complete with lid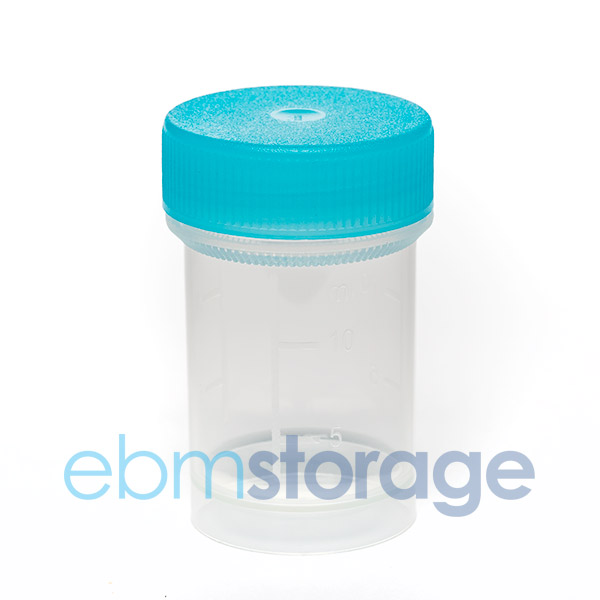 All photographs on this website
© Copyright Richard Cassidy Limited 2014-22
Buy: Sterifeed colostrum container 20ml with lid
Product code: 11200
Prices from £11.99 inc. VAT (10x twin packs)
Availability:
---
Orders completed by 2.30pm (Mon-Fri) will normally leave our premises on the same day. Call us first if you intend to collect.
See our shipping service summary for detailed information on our various shipping services.
---
Hygiene
This product is supplied sterile, sealed in tamper evident packaging, ready to use.
Resterilisation and reuse is not recommended.
Replace lid and refrigerate between uses.
Storage
Suitable for fridge or freezer.
---