For narrow necked bottles, supplied sterile
Sterifeed reusable latex free teat units form an innovative and healthy alternative to latex teats.
This reusable orthodontic shaped teat is suitable for use from birth (full-term). It is supplied sterile and ready to use.
The Sterifeed 10020 teat shape and flow rate are the same as the 10007 standard teats in widespread use within the NHS. Unlike the hospital teat, this teat is designed to be reused. Resterilise up to five times by boiling, microwave, autoclave (max 121 deg C for 20min) or electric steam steriliser.
Orthodontic shape promotes oral development.
Also available without lids here.
Features
Complete with hygienic lid
Reusable
Latex free
Same shape, size and flow rate as the disposable (10007) version
BPA, BPS and phthalate free
Supplied with bottle collar
Fits Sterifeed and popular breast pump bottles
Individually wrapped
Ready for immediate use
Will not fit 200ml ready made formula bottles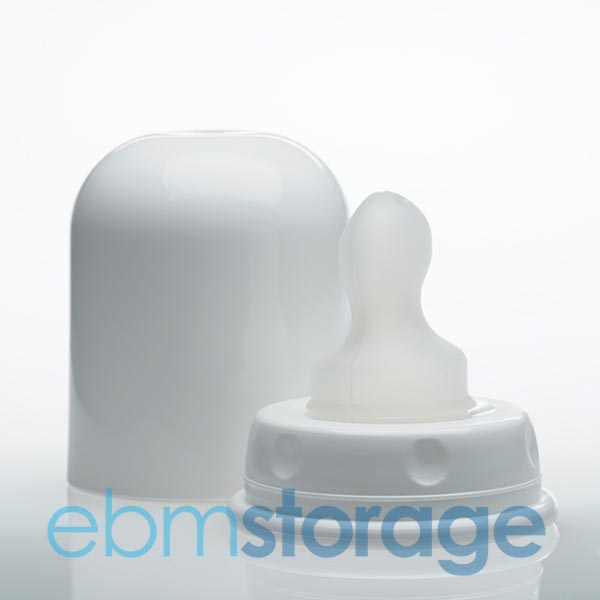 All photographs on this website
© Copyright Richard Cassidy Limited 2014-22
Buy: Sterifeed latex free teat - Orthodontic with lid
Product code: 10020
Prices from £10.99 inc. VAT (pack of 10)
Availability: DISCONTINUED
---
Orders completed by 2.30pm (Mon-Fri) will normally leave our premises on the same day. Call us first if you intend to collect.
See our shipping service summary for detailed information on our various shipping services.
---