Sterile disposable infant feeding cup
Made from BPA-free polypropylene, Sterifeed baby feeding cups are ready to use. They are supplied individually sealed in tear-off strips of 5 cups making them especially convenient to pack if travelling.
The cups are marked from 5ml - 60ml. They are pliable, enabling the parent to vary the rim shape. A flat base helps avoid spills.
Sterifeed infant feeding cups may be ordered in packs of 25, 50 and 100.
Benefits of cup feeding
Cup feeding still allows for bonding - sit baby upright by your naked chest so that he can smell you.
Helps to improve the muscles in the mouth and movement of the tongue.
Cup feeding can help prevent nipple confusion and is often used as a top up.
Useful in trying to get breast feeding established.
Research suggests that if a baby has good oral experiences early in life, then weaning is more successful.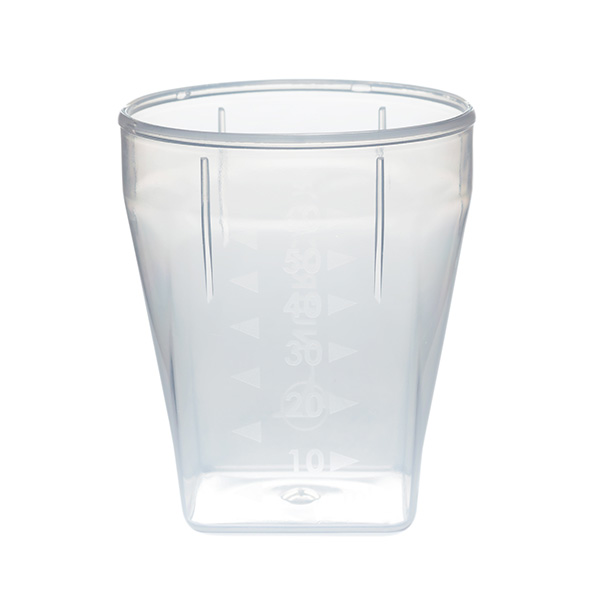 All photographs on this website
© Copyright Richard Cassidy Limited 2014-22
Buy: Sterifeed infant feeding cup - 60ml
Product code: 11100
Prices from £17.99 (25) inc. VAT
Availability:
---
Orders completed by 2.30pm (Mon-Fri) will normally leave our premises on the same day. Call us first if you intend to collect.
See our shipping service summary for detailed information on our various shipping services.
---
Special considerations
Contact your Health Visitor or Breast Feeding Counsellor if you require further guidance on infant cup-feeding before attempting to cup-feed your baby.
Where baby has feeding or swallowing difficulties due to a medical condition, such as cleft palate, cup feeding MUST always be done under the guidance of a Health Professional.
General guidelines for cup-feeding
It is best to avoid introducing cup feeding at a time when your baby is extremely hungry or over-tired.
Your baby should be wide awake and sat upright on your lap. Have plenty of bibs/muslin squares available as this is very messy! Make sure you are relaxed and feel comfortable. This time should be peaceful and relaxing for you both.
With your hand, support and control your baby's head. Swaddling can help, but be careful that your baby doesn't overheat.
Half fill the sterile special baby feeding cup.
Keeping the cup in contact with your baby's lower lip, gently tilt the cup so that a little milk enters his mouth. Keep the cup in this position.
Let your baby sip/lap at his own pace. Make sure baby is upright at all times.
Be patient and let your baby 'tell' you they have had enough.
NEVER POUR THE MILK INTO YOUR BABY'S MOUTH.
Hygiene
Supplied sterile and ready to use.
---